OUR LEADERSHIP
The national Souly Business ministry is led by Kevin Latty, Larry Green and Sonny Newton with input from the ministry's advisory board.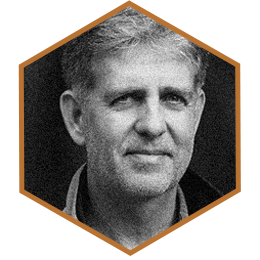 KEVIN
LATTY
Executive Director
Mr. Latty is co-founder of Souly Business. He brings to the Board over 30 years of business and ministry experience. Kevin graduated from Georgia State University in 1981. Following employment with two Wall Street firms, he has been an independent investment advisor since 1990. Kevin is also co-founder and past Chairman of Childspring International, a non-profit organization that provides critical medical care to children from third world countries. He is a member of Buckhead Church where he serves as a Starting Point leader. Kevin and his wife Ann have two sons.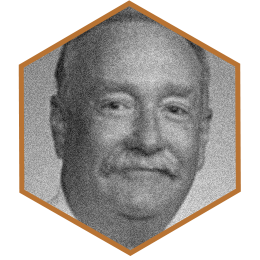 Y.D. "SONNY"
NEWTON, II
Chairman
Mr. Newton is retired Vice President of Purchasing and Distribution at Chick-fil-A, where he served for over 25 years in operations and strategic planning. At the request of the Cathy family, he spent much of the last several years mentoring the next generation of leadership at Chick-fil-A. Sonny graduated from the University of South Carolina and also serves as board Chairman for Fellowship of Christian Athletes in Oconee County Georgia. Sonny is a member of Greensboro United Methodist Church. He and his wife Jenny have two daughters and five grandchildren.
LARRY
GREEN
Director
Mr. Green is co-founder of Souly Business. He has worked in various executive management positions with The Coca-Cola Company and McCann-Erickson World Group. Larry is a graduate of the University of Wisconsin and is President of The Leadership Path an executive coaching business. He is also founder and Executive Director of Cloud Walk, a non-profit ministry that serves to help people "fall in love with God". Larry and his wife Jody worship at Passion City Church and have two grown children.
John
Posey
Director
Mr. Posey has a distinct mix of ministry, business, and leadership experience.  For 46 years he's been involved in the development of human capital in social, ethnic, technical, and educational disciplines. He is the Metro Atlanta Area Director for the Christian Business Men's Connection (CBMC). John is a certified trainer, coach, speaker, DISC Consultant of The John Maxwell Team. Graduated from the University of Cincinnati in Electrical Engineering and has a Doctorate in Pastoral Theology.  John and Sandra married in 1979 and have three daughters and two grandchildren.  John serves at Christ Covenant as an Advisor of Faith and Work.
BOB LEWIS
Mr. Lewis is President of Lewis Leadership, a strategic planning, consulting, and leadership coaching firm. He works with senior leaders in the profit and non-profit sectors and helps organizations achieve breakthrough results in operations and execution. Bob graduated from the University of North Carolina and attends Buckhead Church with his wife Judy. He has four grown children and two grandchildren.