We believe in one God, the Father, the Almighty, maker of heaven and earth, of all that is, seen and unseen.
We believe in one Lord, Jesus Christ, the only son of God, eternally begotten of the Father, God from God, Light from Light, true God from true God, begotten, not made, of one being with the Father. Through him all things were made. For us and for our salvation he came down from heaven: by the power of the Holy Spirit he became incarnate from the Virgin Mary, and was made man. For our sake he was crucified under Pontius Pilate; he suffered death and was buried. On the third day he rose again in accordance with the Scriptures; he ascended into heaven and is seated at the right hand of the Father. He will come again in glory to judge the living and the dead, and his kingdom will have no end.
We believe in the Holy Spirit, the Lord, the giver of life, who proceeds from the Father [and the Son]. With the Father and the Son he is worshipped and glorified. He has spoken through the Prophets. We believe in one holy catholic and apostolic Church. We acknowledge one baptism for the forgiveness of sins. We look for the resurrection of the dead, and the life of the world to come. AMEN.
OUR LEADERSHIP
The national Souly Business ministry is led by Kevin Latty, Larry Green and Sonny Newton with input from the ministry's advisory board.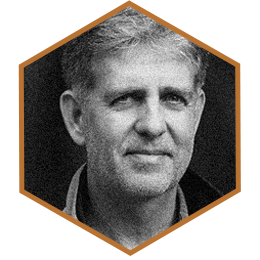 KEVIN
LATTY
Executive Director
Mr. Latty is co-founder of Souly Business. He brings to the Board over 30 years of business and ministry experience. Kevin graduated from Georgia State University in 1981. Following employment with two Wall Street firms, he has been an independent investment advisor since 1990. Kevin is also co-founder and past Chairman of Childspring International, a non-profit organization that provides critical medical care to children from third world countries. He is a member of Buckhead Church where he serves as a Starting Point leader. Kevin and his wife Ann have two sons.
ROB
CONSOLI
Chairman
Mr. Consoli is a servant leader at heart who derives great joy from investing in the lives of others, both in his executive leadership roles and in his personal life. With a 30-year career in high-technology sales, Rob has been blessed to contribute to the successful exit for 4 high-technology companies.  In addition, Rob enjoys servicing both his community and his faith. He served as the Elder Chairman for Fellowship Bible Church and currently serves as the Board Chair for Uncommon Pursuit, as well as a board member for Wellspring Group ministries.  He and his wife Amy reside in Roswell, GA and they have 3 married children and 2 precious granddaughters.
LARRY
GREEN
Director
Mr. Green is co-founder of Souly Business. He has worked in various executive management positions with The Coca-Cola Company and McCann-Erickson World Group. Larry is a graduate of the University of Wisconsin and is President of The Leadership Path an executive coaching business. He is also founder and Executive Director of Cloud Walk, a non-profit ministry that serves to help people "fall in love with God". Larry and his wife Jody worship at Passion City Church and have two grown children.
John
Posey
Director
Mr. Posey has a distinct mix of ministry, business, and leadership experience.  For 46 years he's been involved in the development of human capital in social, ethnic, technical, and educational disciplines. He is the Metro Atlanta Area Director for the Christian Business Men's Connection (CBMC). John is a certified trainer, coach, speaker, DISC Consultant of The John Maxwell Team. Graduated from the University of Cincinnati in Electrical Engineering and has a Doctorate in Pastoral Theology.  John and Sandra married in 1979 and have three daughters and two grandchildren. John serves at Christ Covenant as an Advisor of Faith and Work.
TYLER
YAKEN
Director
Tyler serves on the team at InspireCIO Leadership Network, an organization focused on building a professional community among executive-level information technology leaders, enabling them to drive unprecedented business value, innovate for the future, and achieve their leadership potential. Prior to joining InspireCIO, Tyler served on the executive leadership team with an organization whose mission is to develop leadership skills in the emerging generation.  Tyler received his Bachelor of Science degree from Clemson University. He and his wife, Anna live in Atlanta, GA and are blessed to have two boys, Wilson and Samuel.
BILL
STARK
Chapter Liason
As Chapter Liason for Souly Business, Bill helps support new and existing chapters in their goal of serving men well on the retreat weekends. Bill is co-founder of LeaderGov a leadership training company that serves local governments. Bill worked for AT&T and Verizon and has been providing training and strategic planning services since 2000. Bill's a graduate of Ole Miss and it was there that he met his wife Starwyn. They have three grown children and a fabulous grandson. Bill and Starwyn workshop at Restoration Church in Alpharetta, GA.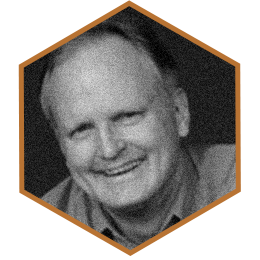 BOB
LEWIS
Director
Mr. Lewis is President of Lewis Leadership, a strategic planning, consulting, and leadership coaching firm. He works with senior leaders in the profit and non-profit sectors and helps organizations achieve breakthrough results in operations and execution. Bob graduated from the University of North Carolina and attends Buckhead Church with his wife Judy. He has four grown children and two grandchildren.